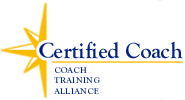 ABOUT Sharon Woodhouse
Sharon Woodhouse has taken an entrepreneurial approach to just about everything since first becoming self-employed as a teenager over three decades ago. She has directly counseled hundreds of small business owners, solo professionals, creatives, authors, publishers, and job-changers in various aspects of setting up shop, running a small business, publishing, and promotion, emphasizing options, strategic planning for new economic realities, inexpensive and creative marketing, social media, win-win partnerships, and developing an entrepreneurial mindset.
In 1994 she started her first publishing company and created with a small staff the beloved local brand of Lake Claremont Press, known for its high-quality coverage of Chicago topics by Chicago authors with particular Chicago passions, extensive publicity and public outreach, creative sales and marketing, and helping authors make a cottage industry out of their books. Lake Claremont Press published over 500,000 books of 70 different titles in its first 24 years and won 20 small press awards.
In 2011, Woodhouse started Everything Goes Media, LLC to encompass her growing entrepreneurial activities, including consulting, print brokering, non-Chicago publishing, private publishing, and events production.
Sharon's businesses, and the authors and books she has published, have been featured in hundreds of local, national, and international media outlets, including A&E, the BBC, Business Week, the Chicago Sun-Times, Chicago Tonight, the Chicago Tribune, CNN, Crain's Chicago Business, FOX, the History Channel, National Public Radio, the Milwaukee Journal Sentinel, the National Geographic Channel, the New York Times, the Travel Channel, USA Today, the Wall Street Journal, the Washington Post, WGN Radio, and WGN TV.
Sharon received her coaching training from Coach Training Alliance, and is a certified professional coach and a member of the International Coach Federation.

She has studied mediation and conflict resolution with the Peace and Global Studies Department of Earlham College; through an internship with Wittenberg University at the UN and various NGOs in Geneva, Rome, and Budapest; at the University of Wisconsin in Milwaukee; and with the ABA.
​
She writes about ideas, small business, books, book publishing, coaching, mediation, and the future at Medium.com.
​
Woodhouse is a longtime advocate of entrepreneurship, vibrant urban neighborhoods, old movie palaces, public transportation, free speech, science, and civilized civic behavior. Her most cherished win ever was co-leading a community effort to save the historic Davis Theater in Chicago's Lincoln Square neighborhood from being torn down for another condo development, starting by rallying 600+ people to the initial meeting and keeping public pressure on the alderman who had had other plans. Her hobbies include big cities, walking, competitive Scrabble, serious books, and flashy movies.
Personal Statement
"I was 31 years old when I first described myself out loud as 'the person people come to when they're ready to make a big life change,' and along with that statement came the first inkling that that might be a defining personal characteristic and not something random…the person people came to at pivotal moments in life because they knew they would get a yes, permission, wholehearted enthusiasm, solid support, a gleeful co-conspirator. That was 19 years ago.
​
"Eight years ago, after 26 years of being self-employed, 16 of those as a book publisher, I had downsized my staff to just myself to adjust for both having a baby and the recession. Without my staff, I realized that I could no longer accommodate something that had been integral to my business…coaching and advising the sometimes dozens of authors, publishers, job-changers, creatives, entrepreneurs, and small business people who came to me each week for a 'quick' bit of help, information, support, nudges, connections. Except that it wasn't integral. Or quick. I had been giving away up to 20 hours a week most weeks for years for something that in no way supported my book publishing enterprise while I paid others to keep the business going. Dismayed and newly practical, I started a consulting arm of my business to rectify that and start getting paid for those activities. It also dawned on me that I had discovered that thing I loved to do so much I would do it for free…"